When it comes to choosing software applications to work with, it can be difficult to decide on which might work best for you – especially considering the variety that are now available.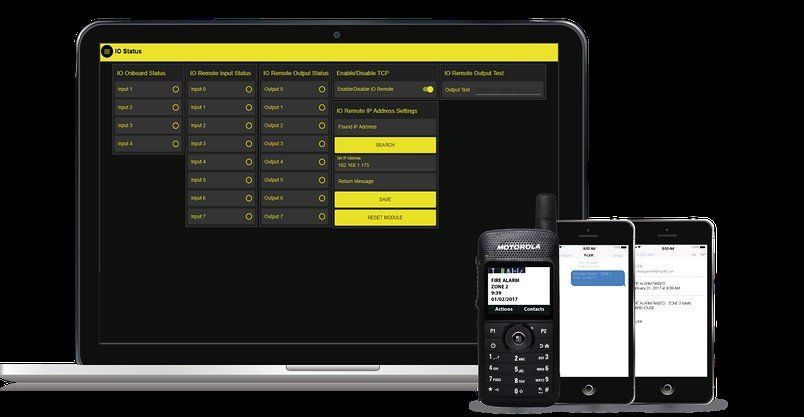 Here at OS Comms, we like to make life as easy as we can for you, so we'll be exploring the applications and how they might be able to help you.

R-LinX
Firstly, the R-LinX, a plug and play alarm handler with amazing capabilities will ensure you get the absolute best from your two-way radio system.

There are many benefits to using this software, including (but certainly not limited to) the ability to link it to fire and security systems, building management systems and more.

Alongside this, you can also build your own alert strategy with both visual and audio alerts. This system can also be used to send alerts directly to a single radio, radio group, smart phone or PC. This incredible application can also activate alarms, LED lighting, sirens, bells, and security system hardware.

With set up completed in less than an hour, the R-LinX software is an amazing addition to your two-way radio system.

SMC Gateway
Another great addition to your two-way radio is the SMC Gateway – this great piece of kit enables you to build customer-focused solutions …without needing to install computers and suchlike.

Essentially, the Gateway can be programmed to find, receive, and send information to be forwarded to several devices – two-way radio systems, GSM, VOIP telephone systems, fire alarm systems, LED signs, email and SMS, door access systems and GPS too.

TRBOnet
And last, but certainly by no means least, the TRBOnet PLUS software (for Motorola) – another great development in applications for two-way radios.

The TRBOnet PLUS features a variety of modules for better management of the systems including fleet administration, event logging and an alarm system (using an automated message, SMS, or email).It also features a job ticketing function – allowing users to accept or decline jobs at the push of a button, the ability to monitor and manage remote equipment alongside communicating via email or text.

>DISCOVER MORE ABOUT OS COMMS' SOFTWARE SOLUTIONS

Of course, there's a lot to think about so, if you'd like support, please call 01440 268486 or email us from our contact page enquiry form.